We sell anything needed for automotive finishing...primers, thinners, bondo fiberglass, sandpaper, air tools, paint, hardners, reducers, tapes and masking products.
We custom mix colors or can order factory ready made custom colors.. if desired.
Anything from basecoat-clearcoat, metalflakes, Mica, Acrylic enamels or just plain enamel..we do em all. We carry all major brands 3m, Mirca, Bondo, Sherwin-Williams, Dupont, Binks, Sharpe, Devillabliss, Western, SAS and many more.


We carry sem automotive die for tops and vinyl We sell binks, Sharpe,and Devilabliss spray equipment

We also sell all line of products from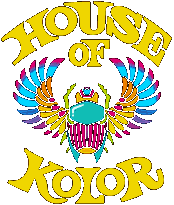 All brands of wax and car care products from

Air filtration equipment from

And also all stipe and trim product lines from

and

and most important.. the safety and clean enviroment equipment offered by

Just email Us for a free quote on anything you may need