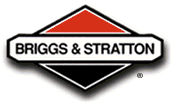 Briggs & Stratton Engines..... A Powerful Choice For A Better Environment
Briggs&Stratton is a leader in the development of powerful, low emissions gasoline engines. Briggs&Stratton is committed to supplying engines that meet the strict 1995 CARB emmission regulations and at the same time deliver the power needed to do the job better. In addition, Briggs&Stratton is a major sponsor of Global Relief, an International reforestation and educational program
INDUSTRIAL PLUS Horizontal Shaft Engines ....... Value And Performance !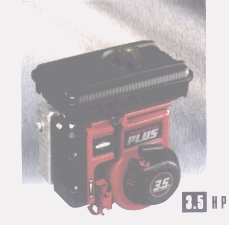 Available in sizes ranging from 3.5 HP to 11HP
Single-lever throttle combines manual friction, fixed speed and remote control options into one easy-to-use control
Mechanical governor ensures consistent power under heavy load conditions
Aluminized Super Lo-Tone muffler and muffler guard package makes the Industrial Plus engine one of the quietest in its class
Magnetron electronic ignition assures quick, dependable starts and requires no maintenance
Our new float feed carburator delivers fuel to the engine more efficiently for quick, easy starting every time
Easily accessibel and clearly labeled controls ensure simple user-friendly operation
Dura Bore cast iron cylinder sleeve withstands the rigors of wear and abuse while providing improved oil control
Dual Clean air cleaner with foam vertically mounted paper element and foam precleaner provide double protection to make your engine run cleaner and last longer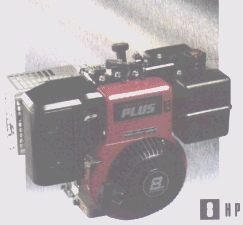 Lube Power lubrication system protects internal engine parts and bearings by constantly bathing them with oil
Exclusive Oil Guard system actually shuts off the engine if the oil level becomes too low, preventing engine failure due to insufficient lubrication.
Buyer protection package provides the peace of mind of a 2-year limited engine warranty
Worldwide Service - wherever you go, there is an authorized Briggs & Stratton Dealer available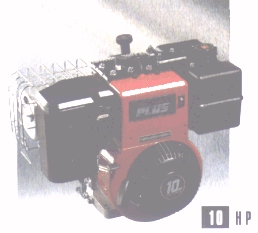 Power and Versatility - Industrial Plus engines are designed to provide reliable Briggs & Stratton power across a broad spectrum of mid-market applications. No matter what size you choose for your needs, you'll know you're getting an engine that's built to meet requirements both demanding and diverse.
Ease of Operation - Make your job easier with an engine that's a breeze to operate. Industrial Plus engines are loaded with exclusive features that make them easy to start, easy to run and easy to maintain. That's a pretty hard combination to beat.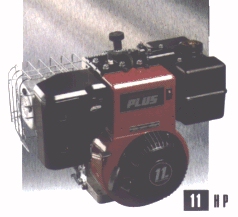 Dependability and Long Life - You want an engine that is rugged and built to take whatever the job dishes out. Indutrial Plus engines are designed to provide you with the highest possible uptime, productivity and service life.
Service Auto Parts offer FREE pick-Up and Delivery on All Riding mowers in "City Limits". We are authorized parts and warranty repair center for these brands: Homelite, Poulan-Weedeater, Briggs&Stratton, Tecumseh, Kohler, Murray, Mtd, Noma, Shindawa, Amf, Dynamark, Turfpro, Yardman, Foote, Dana, Peerless, Roper.. and many more. We service all of them and can get parts for most major brands. Also.. a Briggs&Stratton Master Technician is on staff at all times...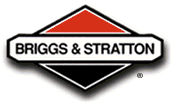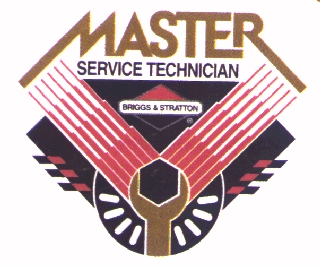 Click HERE for TIPS on Troubleshooting and Repair of Small Gasoline Engines and Rotary Lawn Mowers
And here how you can Order Those parts Online, or for a FREE
quote and part availability.... please fill in all Fields that apply